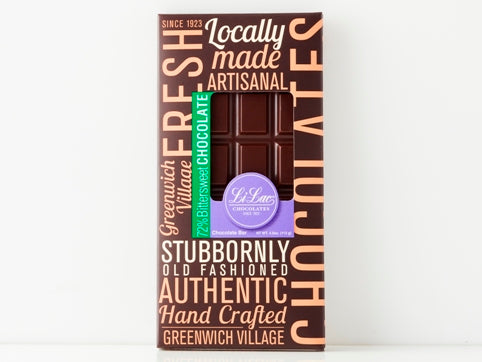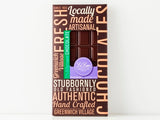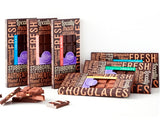 72% Gourmet Boxed Chocolate Bar (Dairy Free)
Regular Price
Sale Price
$10.00
72% Gourmet Chocolate Bar (Dairy Free)
Discover our 72% premium gourmet Chocolate Bars! These delicious and impressive oversize Chocolate Bars are hand-poured with our finest bittersweet chocolate and packed into signature bar boxes for a sizable impression that everyone will love. They're perfect for employee handouts or anytime you need an affordable gift that makes a big impression. Hand them out with bonus checks or put one on everyone's chair at your next business conference. Handmade in Brooklyn. Kosher Certified.

- Net Weight: 4.0 oz.
- Size: 3.25" x 6.5"
- Note: Dairy Free chocolate may contain traces of dairy ingredients due to shared equipment.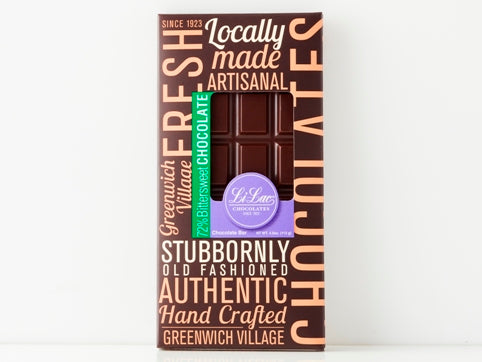 100 years of chocolate making experience
Hand-crafted in small batches for exceptional taste and superior quality
Factory freshness and quality guaranteed
Kosher Certified by the Orthodox Union
Frequently Asked Questions
What makes Lilac Chocolate the most luxurious handmade chocolate?
How do you keep the chocolates from melting during shipping?
What is your return policy?
Can you deliver same day in New York City?