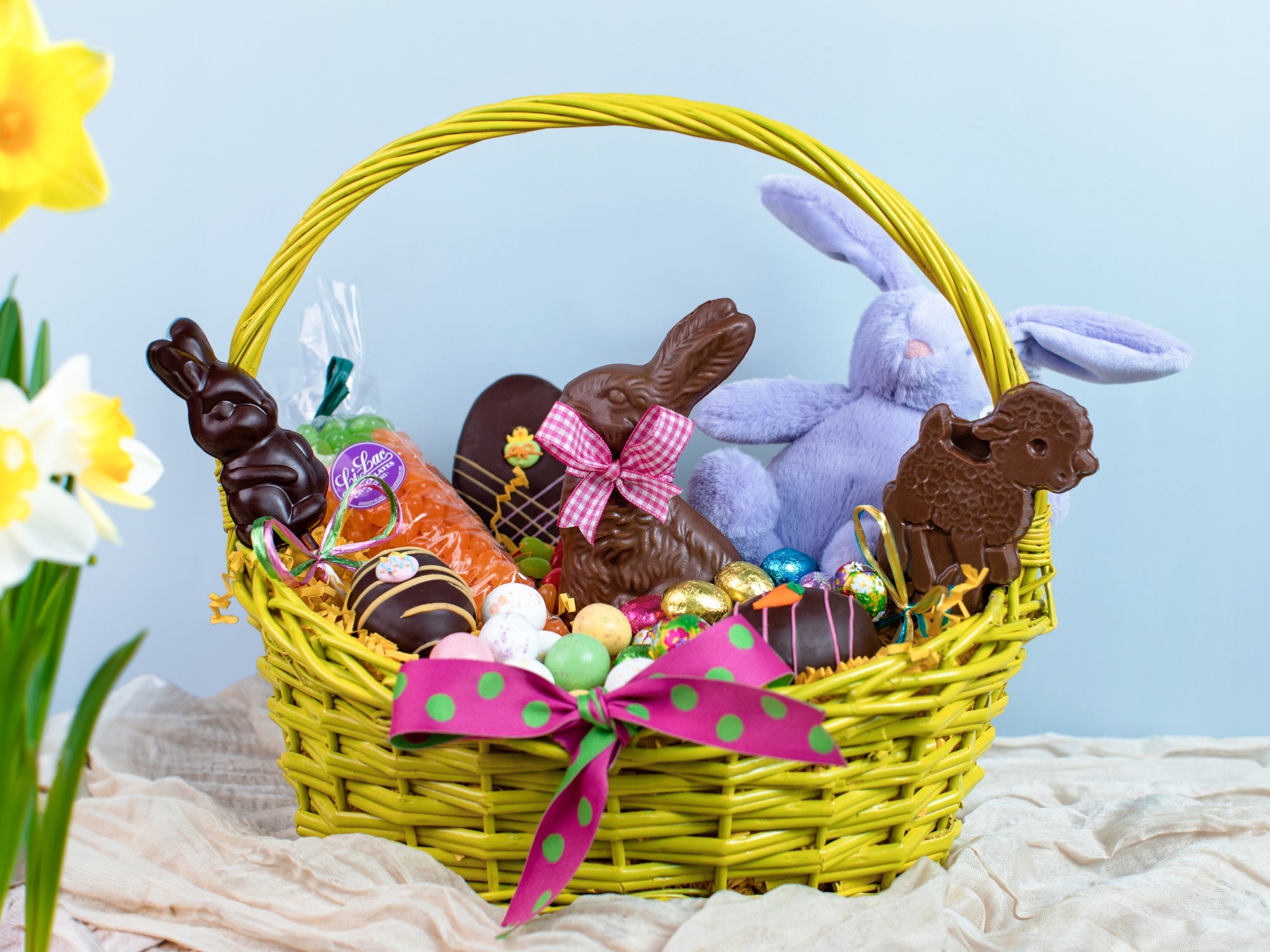 Deluxe Gourmet Chocolate Easter Basket
Regular Price
Sale Price
$145.00
Deluxe Chocolate Easter Basket
Our Deluxe Chocolate Easter Basket is filled with the best selection of gourmet bunnies and premium candies for the Easter holiday. This impressive Chocolate Basket includes a 10 oz. Bunny along with a collection of jelly beans, eggs, pops and other Easter delights. Gluten Free. Kosher Certified. Handmade in Brooklyn. Contains more than 3 lbs. of chocolate and candies. (Note: Basket styles and colors may differ from the one pictured above, depending upon availability).

Basket Includes:
- 10 oz. Chocolate Bunny
- Bag of Foiled Chocolate Eggs (8 oz.)
- Bag of Jelly Beans (12 oz.)
- bag of Malted Eggs (8 oz.)
- Bunny Pop (1 oz.)
- Lamb Pop (1.5 oz)
- Jelly Bean Carrot (7 oz.)
- 2 Signature Eggs (2.25 oz. Each)
- Giant Marshmallow Egg (3 oz.)
- Large Plush Toy

- Basket Size: 12" Tall (10" long at the base)
- Net Weight: 53 oz. (1191 g)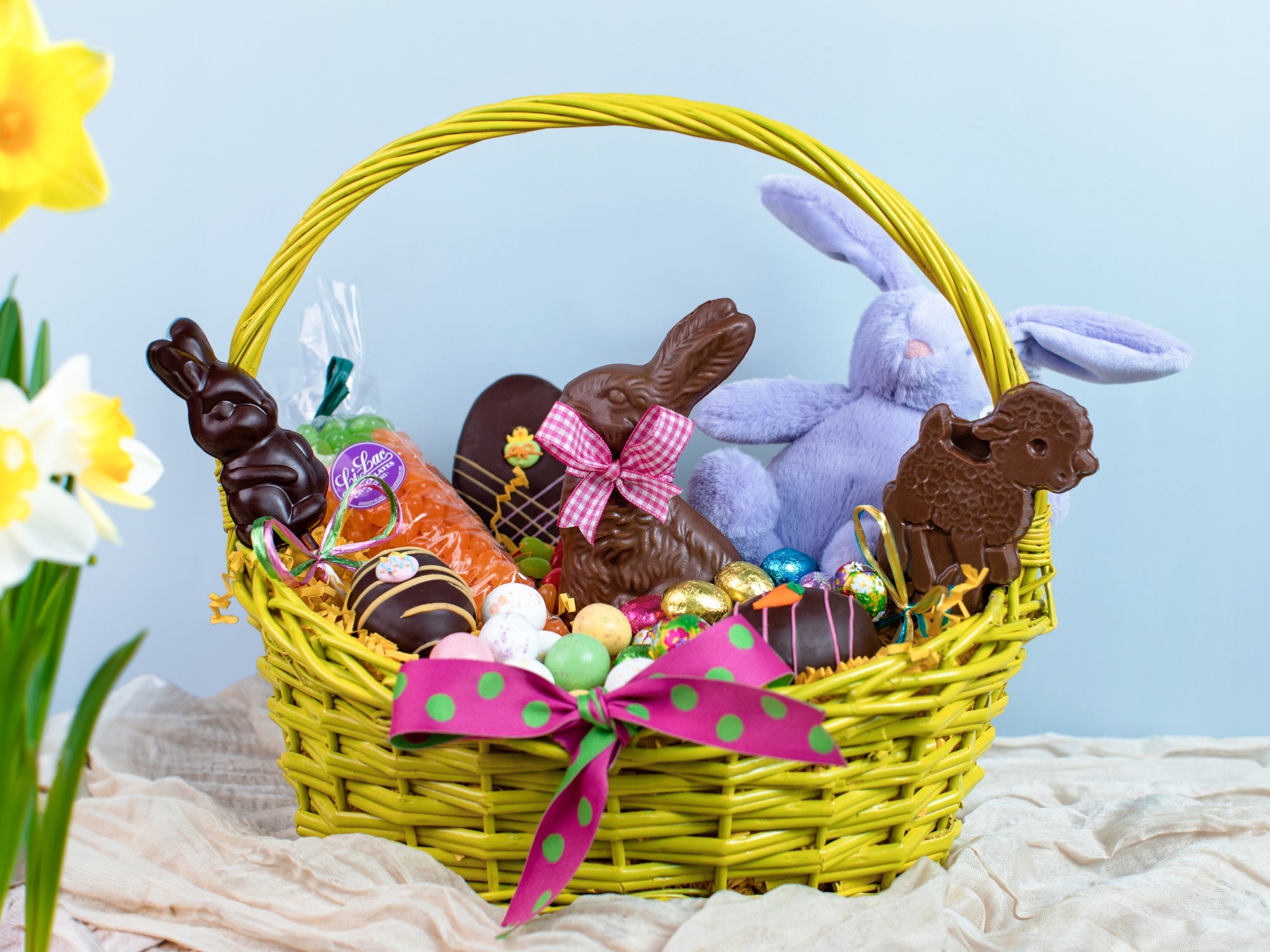 100 years of chocolate making experience
Hand-crafted in small batches for exceptional taste and superior quality
Factory freshness and quality guaranteed
Kosher Certified by the Orthodox Union
Frequently Asked Questions
What makes Lilac Chocolate the most luxurious handmade chocolate?
How do you keep the chocolates from melting during shipping?
What is your return policy?
Can you deliver same day in New York City?
Easter Basket

My Granddaughter absolutely loved this Easter Basket

Customer service is the best!

I put in the wrong address for delivery, and someone from Li-Lac actually called me to double check because she saw that the first name on the delivery address didnt match the name on the gift message. Such a tiny detail, but she noticed it. It was an order for an Easter basket for our 14 year old, who will be spending the holiday away from us for the first time. Thank you, Li-lac, for your amazing customer service. Lets shop at small, family-owned businesses, and take care of them the way they take care of us!
Reviews Loaded
Reviews Added