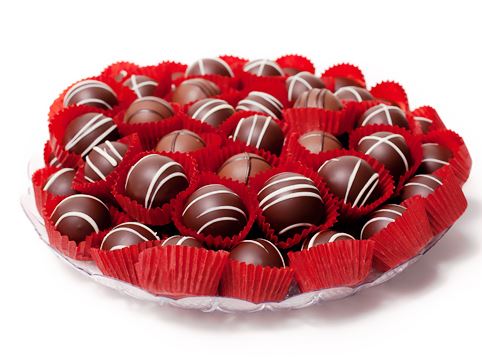 50-Piece Truffle Platter
Regular Price
Sale Price
$122.50
50-Piece Chocolate Truffle Platter
This delicious array of 50 ganache-filled Chocolate Truffles are meticulously arranged to create a visually enticing table-top dessert platter. Flavors include: Amaretto, Caramel, Champagne, French Cream, Dulce de Leche, Mocha, Raspberry, and Brandy. Each platter measures 8.5" in diameter and serves about 25 people. Handmade in Brooklyn. Gluten Free. Kosher Certified. Ships in 24 hours.

Each platter is sealed for freshness and ready to serve. Store in a cool, dry room (55 - 68 degrees). Keep away from sunlight. Do not refrigerate.

- Contains 50 pieces
- Net Weight: 1.5 lbs
- Platter Size: 8.5"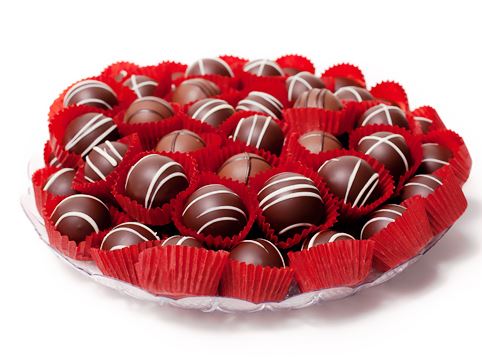 100 years of chocolate making experience
Hand-crafted in small batches for exceptional taste and superior quality
Factory freshness and quality guaranteed
Kosher Certified by the Orthodox Union
Frequently Asked Questions
What makes Lilac Chocolate the most luxurious handmade chocolate?
How do you keep the chocolates from melting during shipping?
What is your return policy?
Can you deliver same day in New York City?
William A.

Verified Buyer

Owner

My wife has to have two pieces every day , so I guess its a great product
Reviews Loaded
Reviews Added