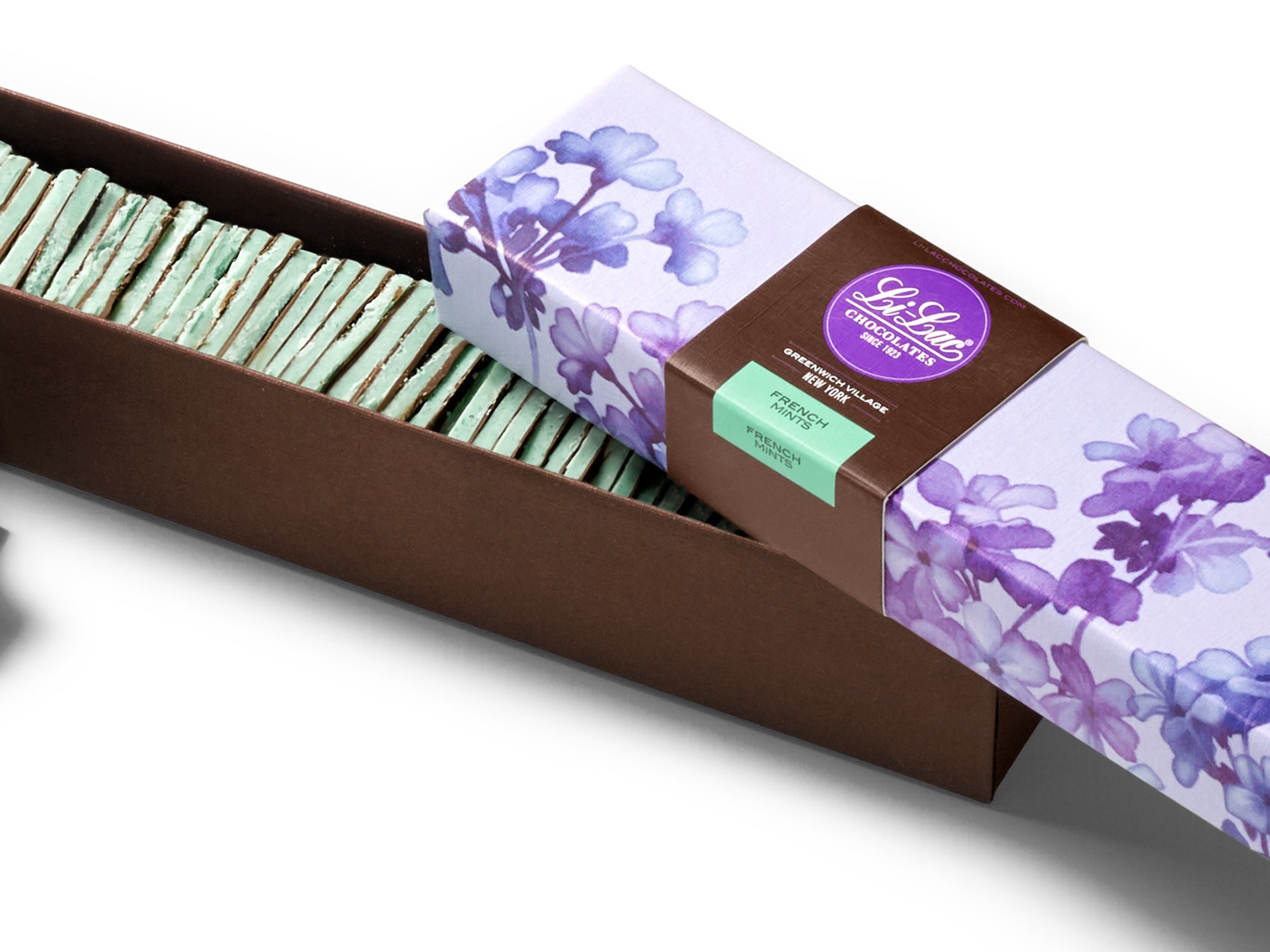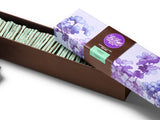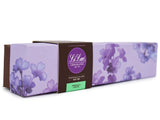 Box of French Mints (6.8 oz.)
Regular Price
Sale Price
$32.00
Box of French Mints
These decadent Chocolate French Mints are a "melt-in-your-mouth" sensation. They're made with an intense fresh-mint filling sandwiched between two delicate layers of dark chocolate, and generously packed into a signature lilac gift box. Our classic after-dinner mints are a "Guaranteed Hostess Gift-Hit" - according to Martha Stewart Living. We think they're the perfect after-dinner bite!

- Net Weight: 6.8 oz.
- Contains: 41 pieces
- Box Size: 9.5" long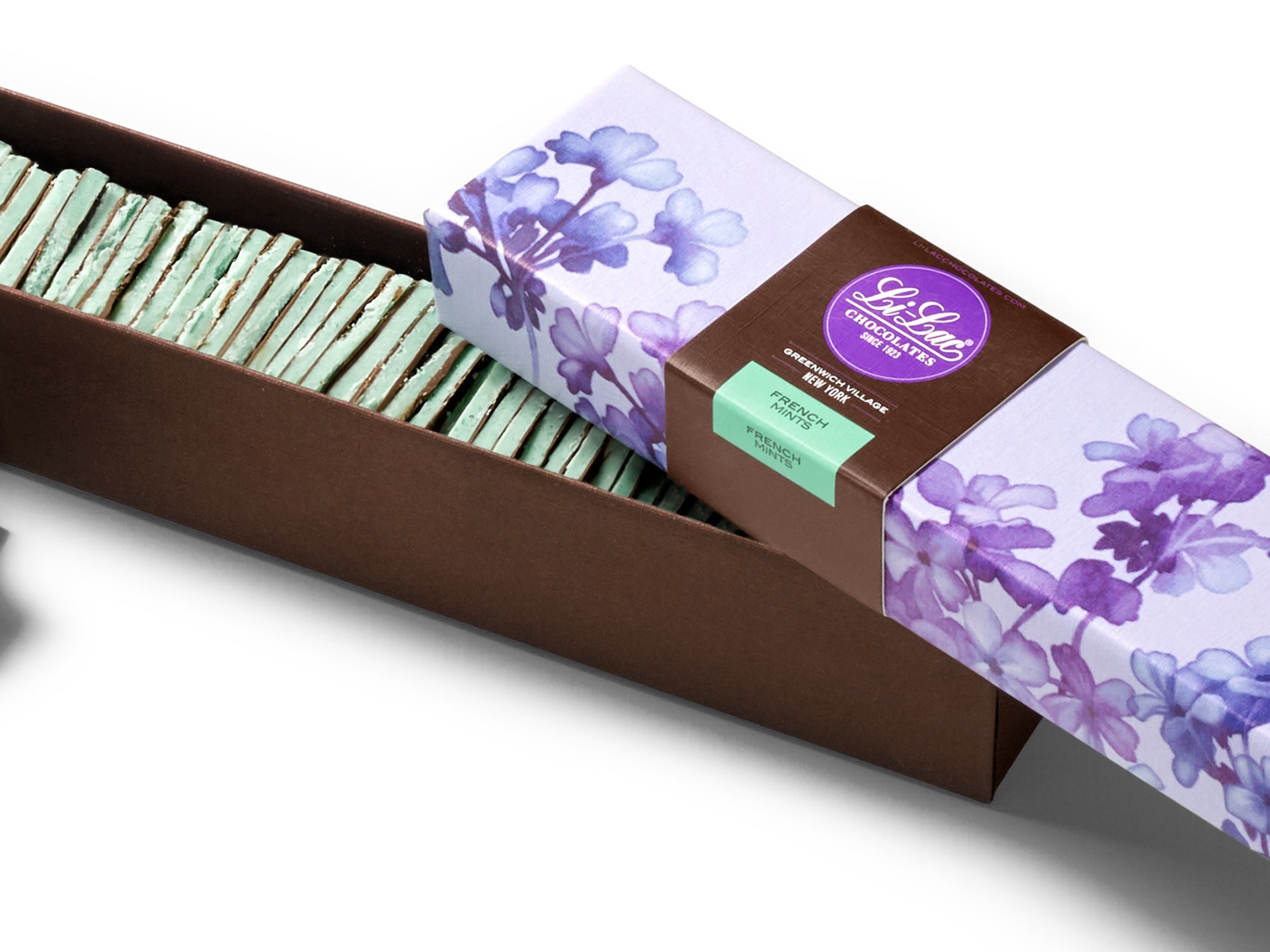 100 years of chocolate making experience
Hand-crafted in small batches for exceptional taste and superior quality
Factory freshness and quality guaranteed
Kosher Certified by the Orthodox Union
Frequently Asked Questions
What makes Lilac Chocolate the most luxurious handmade chocolate?
How do you keep the chocolates from melting during shipping?
What is your return policy?
Can you deliver same day in New York City?
CLASSIC CHOCLATE GIFT

This is a product that sells through at full retail. It is a recognized item the public has heard about. It denotes luxury and high quality. The packaging is distinctive. Being Kosher certified is also a great gift giving assurance for any recipient. Most important the product is a delight to taste.

This item speaks for itself.

50 years strong

I've been buying your French Mint boxes for over 50 years when Anwar worked in the original store on Christopher St.

Your quality has never faltered. If you really want to be a New Yorker, forget all the other chocolatiers and shop at Lilac. We had an ice-skater friend and for her birthday, Lilac even made us a dark chocolate ice skate we gave to her.

I can't praise Lilac enough!

Simply The Best!

Once tasted, my guests and I were raving about these chocolate covered mints. The ingredients are of the highest quality and the ratio of chocolate to mint is perfect! I have ordered from Li-Lac in the past and I am always delighted with my purchase. When I have a gathering again, I'll be putting in my order for sure!
Reviews Loaded
Reviews Added