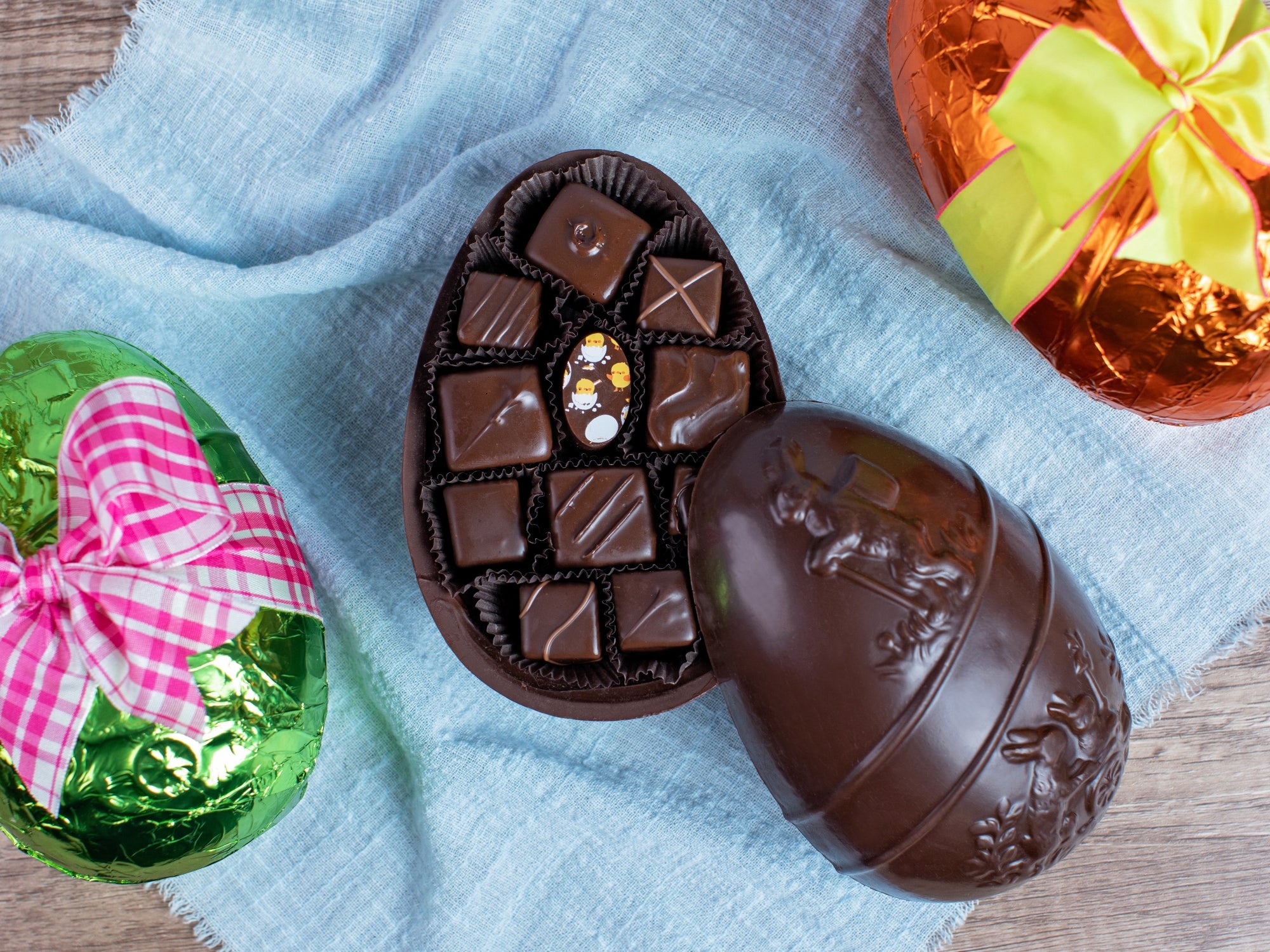 Vintage Gourmet Chocolate Easter Egg (Medium)
Regular Price
Sale Price
$48.00
Vintage Chocolate Easter Egg
Vintage Chocolate Easter Eggs are a favorite Li-Lac tradition dating back to the 1920s. Each Egg is an edible chocolate shell that opens to reveal an assortment of chocolate-filled squares and Easter Nonpareils. Fillings include Caramel, Mousse, Marzipan, Hazelnut Truffle and Chocolate Fudge. Carefully wrapped in colorful Easter foils and tied with festive bows. Foil and ribbon colors may vary from those shown in the picture. Gluten Free. Kosher Certified. 
Made from a century-old chocolate mold with an Easter motif embossed in the shell, reminiscent of an earlier era.  This is a one-of-a-kind Easter gift will surely impress! Handmade in Brooklyn.

- 6.5 "tall.
- Net Weight: 22 oz.
- Filled with 40 pieces.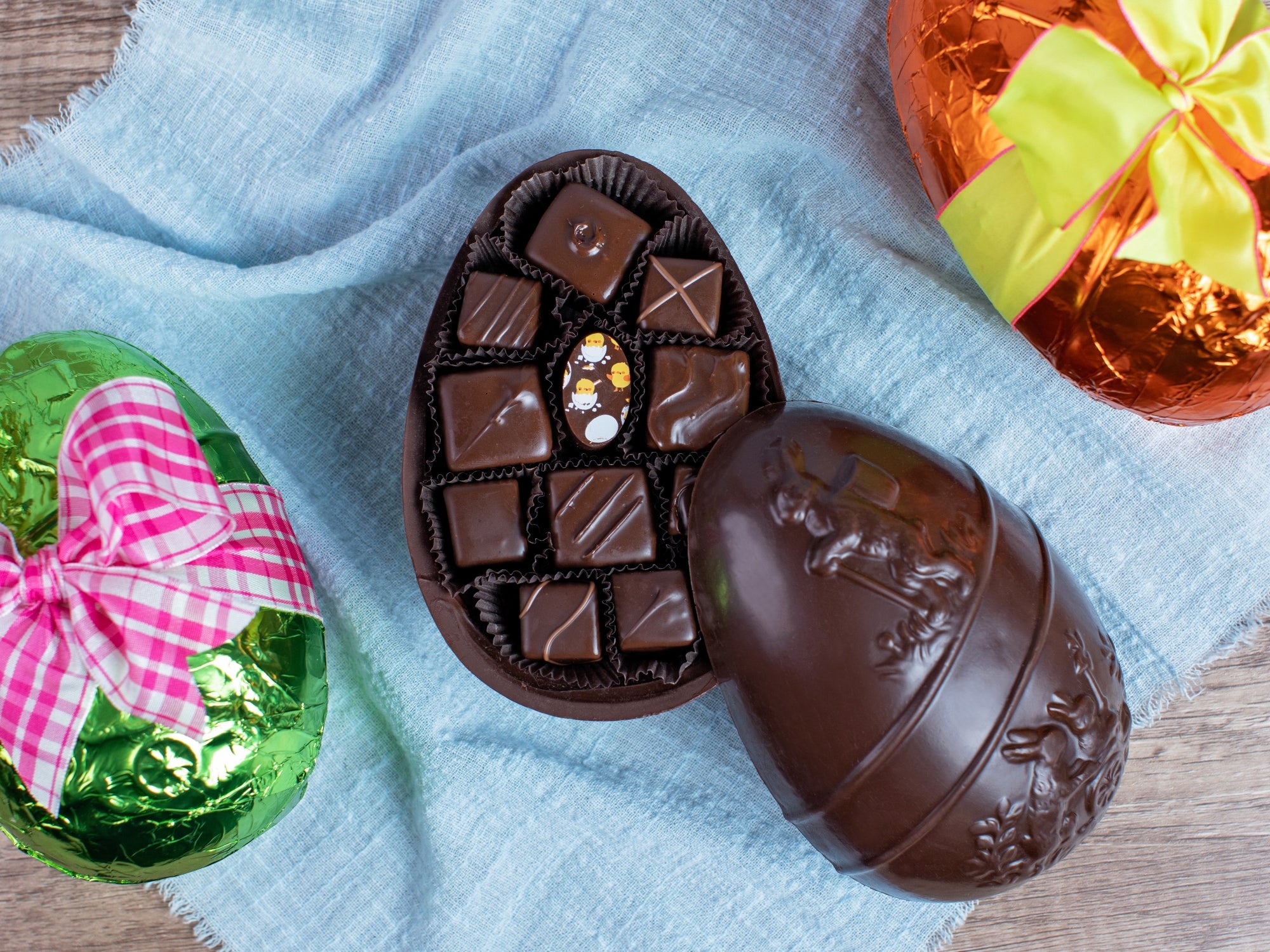 100 years of chocolate making experience
Hand-crafted in small batches for exceptional taste and superior quality
Factory freshness and quality guaranteed
Kosher Certified by the Orthodox Union
Frequently Asked Questions
What makes Lilac Chocolate the most luxurious handmade chocolate?
How do you keep the chocolates from melting during shipping?
What is your return policy?
Can you deliver same day in New York City?