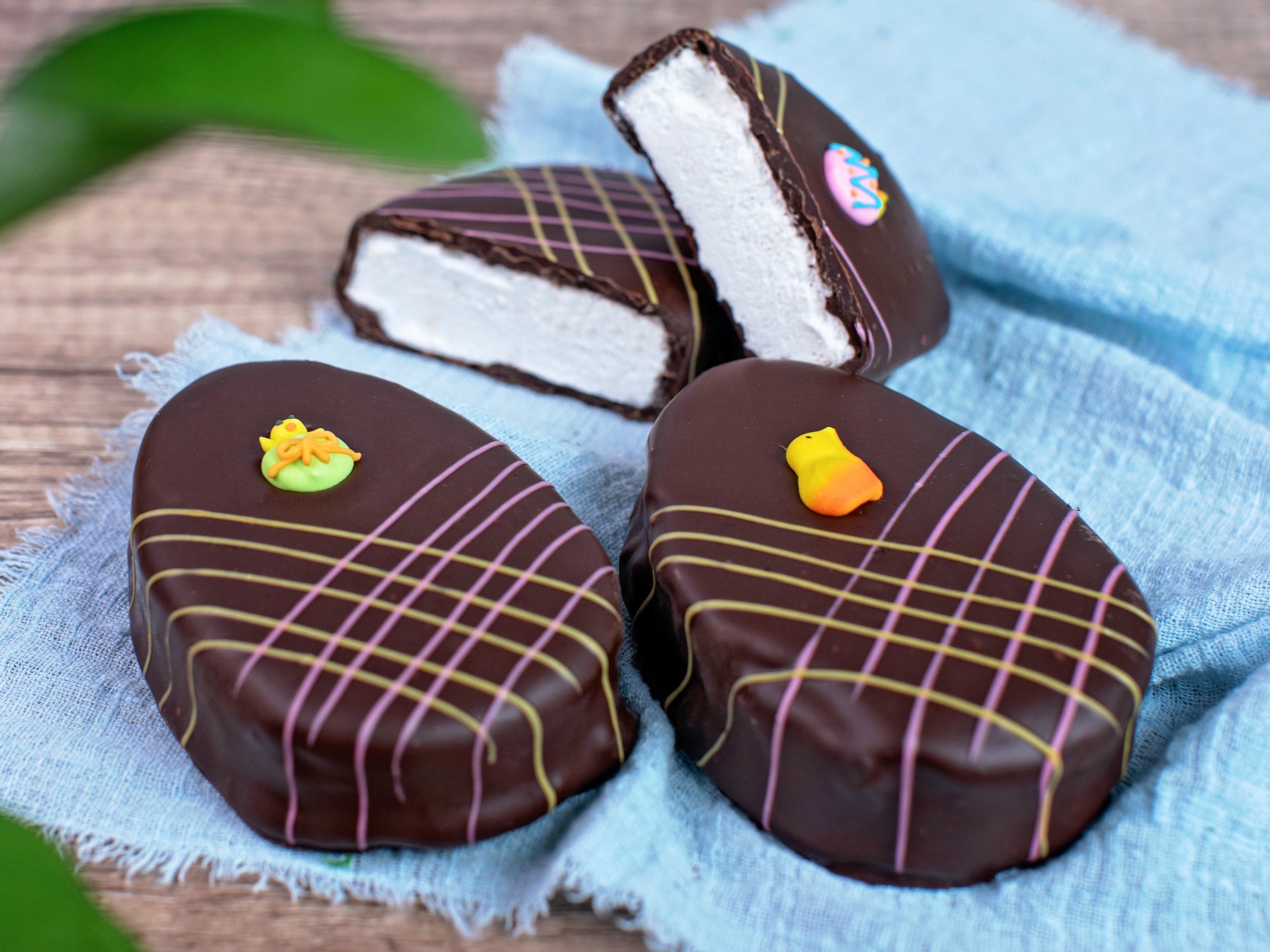 Giant Marshmallow Eggs
Regular Price
Sale Price
$9.75
Giant Chocolate Marshmallow Egg
Giant Chocolate Marshmallow Eggs are hand made with a light, fresh marshmallow filling covered in a thin layer of our finest dark chocolate. Each Marshmallow Egg is packed in a clear bag with a festive ribbon that makes it perfect to hand out as Easter gifts or tuck away in Easter baskets. Gluten Free. Kosher Certified. Handmade in Brooklyn. 
- Size: 5" Tall
- Net Weight: 3 oz.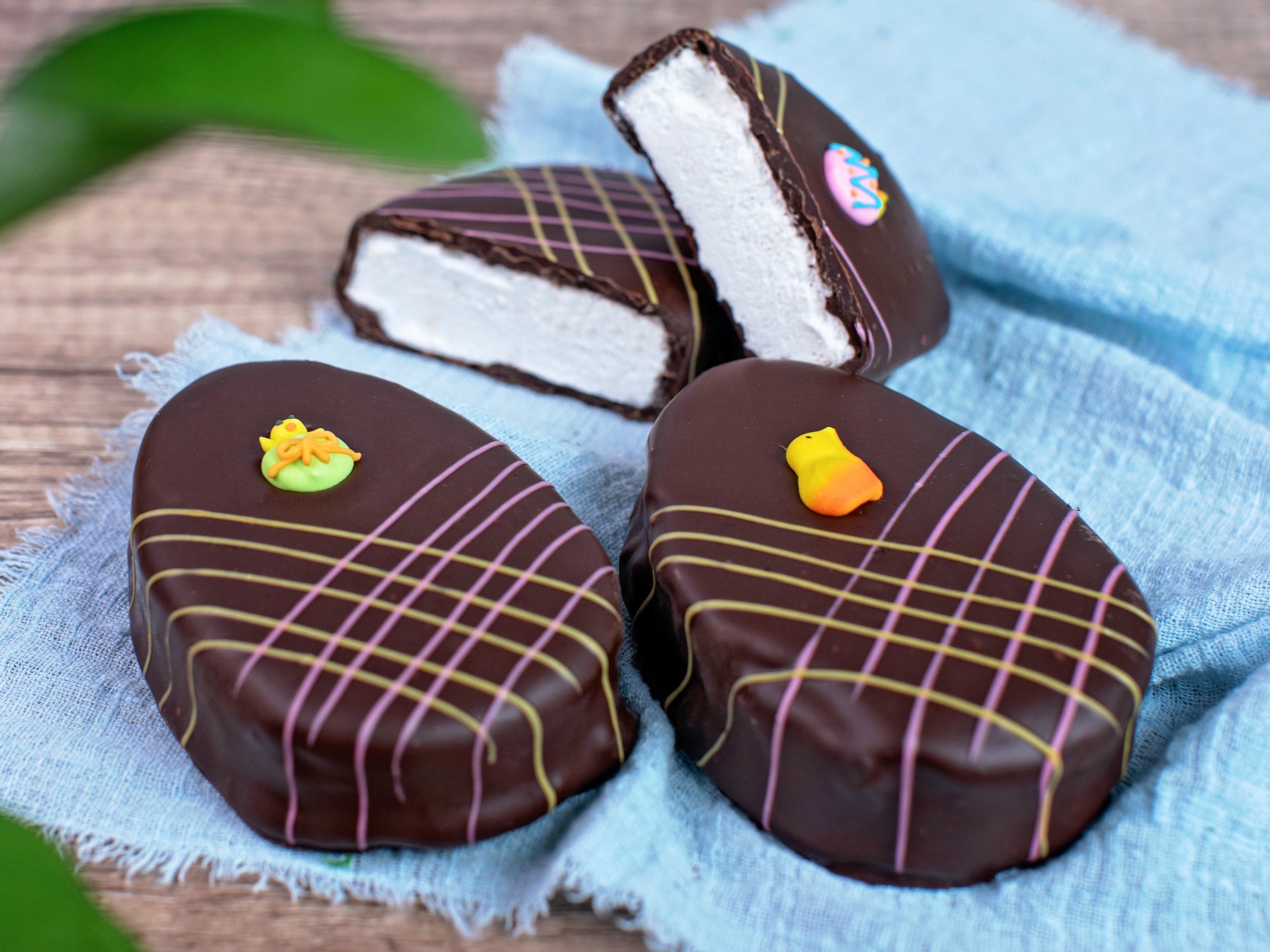 100 years of chocolate making experience
Hand-crafted in small batches for exceptional taste and superior quality
Factory freshness and quality guaranteed
Kosher Certified by the Orthodox Union
Frequently Asked Questions
What makes Lilac Chocolate the most luxurious handmade chocolate?
How do you keep the chocolates from melting during shipping?
What is your return policy?
Can you deliver same day in New York City?
Outstanding chocolate covered marshmallow

I have loved chocolate covered marshmallow candy since I was seven years old. These are the BEST I have every tasted. They are very fresh; the chocolate is delicious and the marshmallow is soft and fresh.

Great product.

Marshmallow Heaven

My kids love marshmallow and these certainly fit the bill. The chocolate is smooth and tasty and the marshmallow filling is soft and pillowy.

I do not recommend this product

One

Disappointed ..Thought there was 6 eggs for 9.95 not just one.

I won't be able to give to grandchildren like I planned. I wish it would have said only one egg.
Reviews Loaded
Reviews Added