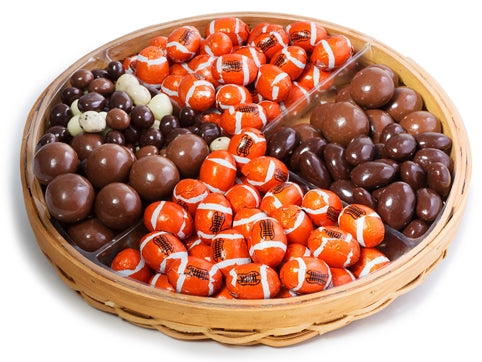 Chocolate Football Platter
Regular Price
Sale Price
$34.00
Chocolate Football Platter
Liven up your Super Bowl party with this gourmet Chocolate Football party platter. We pack four types of delicious chocolate into this attractive woven tray - including always popular Chocolate Almonds, Chocolate Malt Balls, NY Mix Espresso Beans, and solid foiled Chocolate Footballs. It's a great addition on game night that everyone will love. Kosher Certified. Serves about 10 people.
- Platter Size: 9.5" Round
- Net Weight: 1.75 lbs.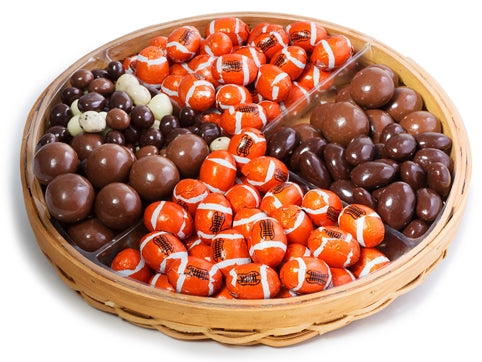 100 years of chocolate making experience
Hand-crafted in small batches for exceptional taste and superior quality
Factory freshness and quality guaranteed
Kosher Certified by the Orthodox Union
Frequently Asked Questions
What makes Lilac Chocolate the most luxurious handmade chocolate?
How do you keep the chocolates from melting during shipping?
What is your return policy?
Can you deliver same day in New York City?