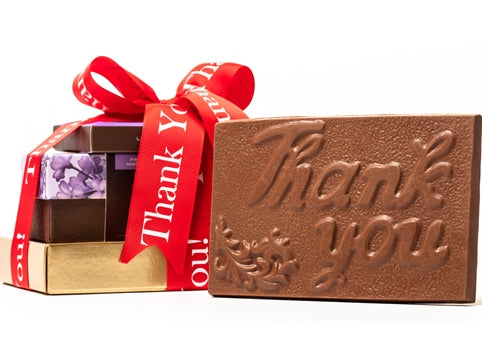 Thank You Bundle
Regular Price
Sale Price
$75.00
Thank You Bundle
This chocolate Thank You Bundle is a perfect trio to recognize and show appreciation for their effort. It includes a 1/2 lb. box of French Assortment, a 6-piece box of Salted Caramels, and chocolate Thank You bar, tied together with a Li-Lac ribbon. Gluten Free. Kosher Certified. Handmade in Brooklyn.
Items Include:
- 1/2 lb. French Assortment
- 6 piece Salted Caramels
- 7 oz. Thank You bar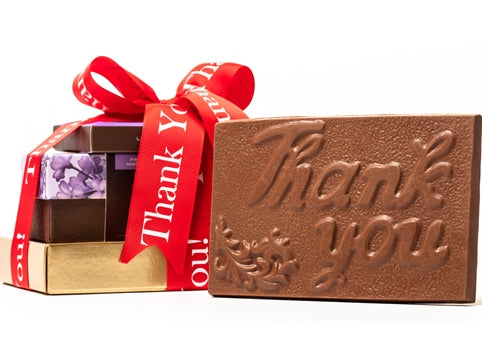 100 years of chocolate making experience
Hand-crafted in small batches for exceptional taste and superior quality
Factory freshness and quality guaranteed
Kosher Certified by the Orthodox Union
Frequently Asked Questions
What makes Lilac Chocolate the most luxurious handmade chocolate?
How do you keep the chocolates from melting during shipping?
What is your return policy?
Can you deliver same day in New York City?