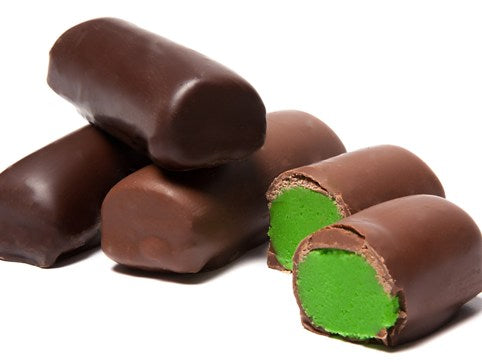 Marzipan Rolls
Regular Price
Sale Price
$31.50
You'll LOVE our fresh Marzipan Rolls!
We make our own Marzipan fresh in small batches using pure Almond paste from our founder's original recipe. Then we create generously-sized rolls and cover them in chocolate to make these decadent and delicious Marzipan Rolls. A true delight for Marzipan lovers! Gluten Free. Kosher Certified. Handmade in Brooklyn.

- Piece Size: 2-3/4" x 7/8" x 3/4"
- Net Weight: 1.4 oz. (per bar)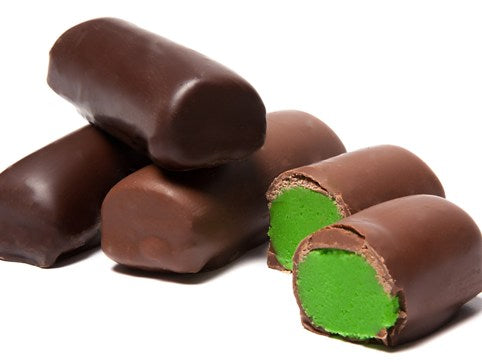 100 years of chocolate making experience
Hand-crafted in small batches for exceptional taste and superior quality
Factory freshness and quality guaranteed
Kosher Certified by the Orthodox Union
Frequently Asked Questions
What makes Lilac Chocolate the most luxurious handmade chocolate?
How do you keep the chocolates from melting during shipping?
What is your return policy?
Can you deliver same day in New York City?
Maybe my favorite

I've been loving these for fifty years and now have family members far and wide who love and buy them too. I won't tell you my other contenders for "favorite" lest they too regularly sell out at the Bleecker Street location and elsewhere.

There's no point in trying any other marzipan, in dark chocolate or not - these are The Best.

Tastes Great!

You can tell the chocolate is high quality, and the filling was really nice. I purchased these dark chocolate rolls as a gift and they were well-received, I highly recommend these to any marzipan/almond paste lovers.

Yum

When I lived in NYC I sometimes went to Li-Lac and always got the rolls . The Marzipan roll is my idea of the best piece of candy ever made! I would have gone all the time but I lived in the suburbs and it was somewhat hard to park.
Reviews Loaded
Reviews Added