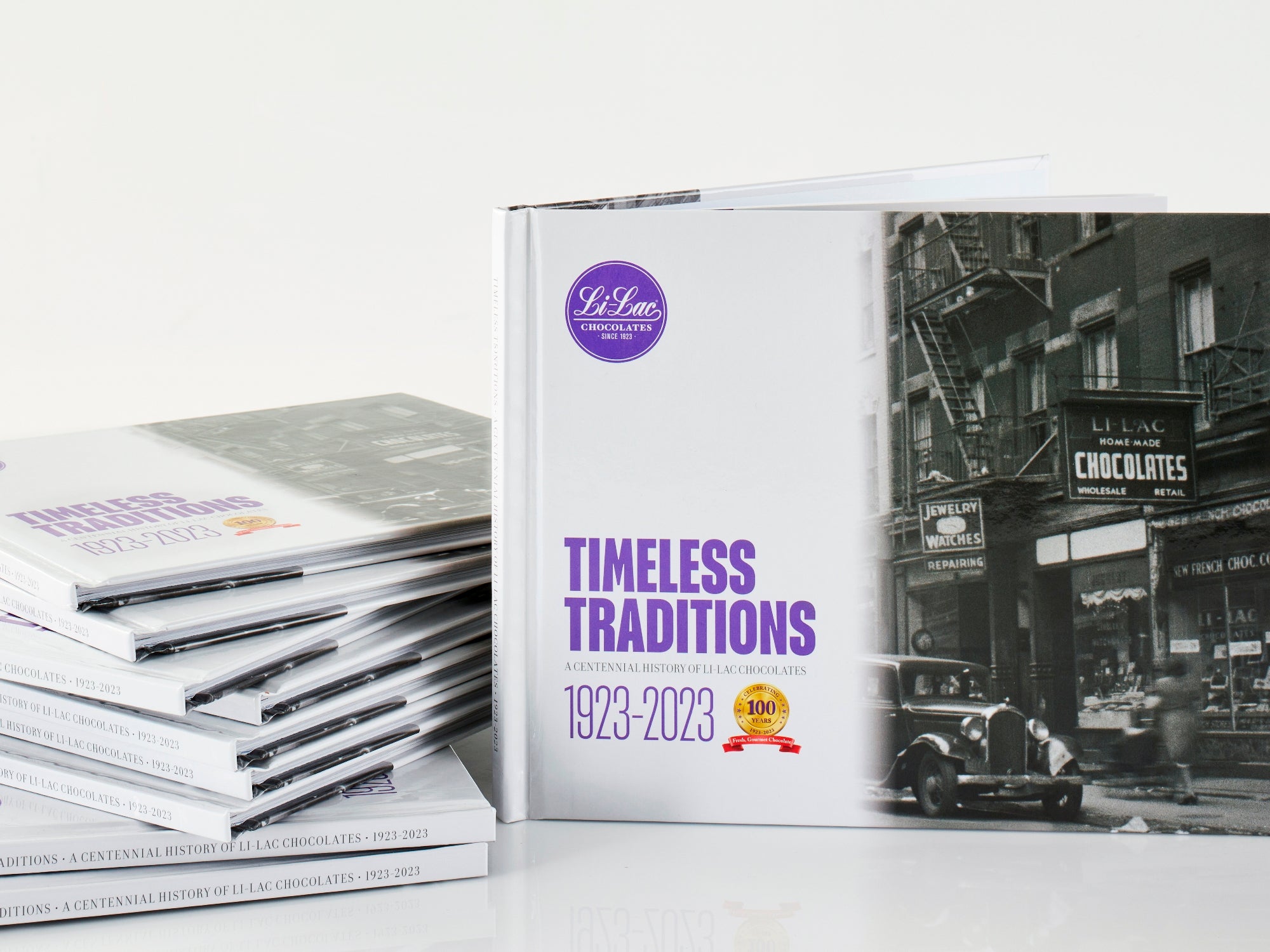 Timeless Traditions Hard Cover Book (100 Year History)
Regular Price
Sale Price
$20.00
Timeless Traditional Hard Cover Book (100 Year History)
Discover the story behind Manhattan's oldest chocolate house, formed in 1923.
In 1914, Aristomenis Demetrioux stepped off the SS Laconia at Ellis Island, a young immigrant with the rare skills required to create chocolate. Nine years later, that same young man, now known to all as George Demetrio would make his mark and would rise to be the proprietor of the New French Candy company located on 120 Christopher Street in the heart of Greenwich Village, Manhattan.  Through his tireless devotion to quality and traditional methods, what later would be known as Li-Lac Chocolates, would become one of New York City's premier chocolates houses.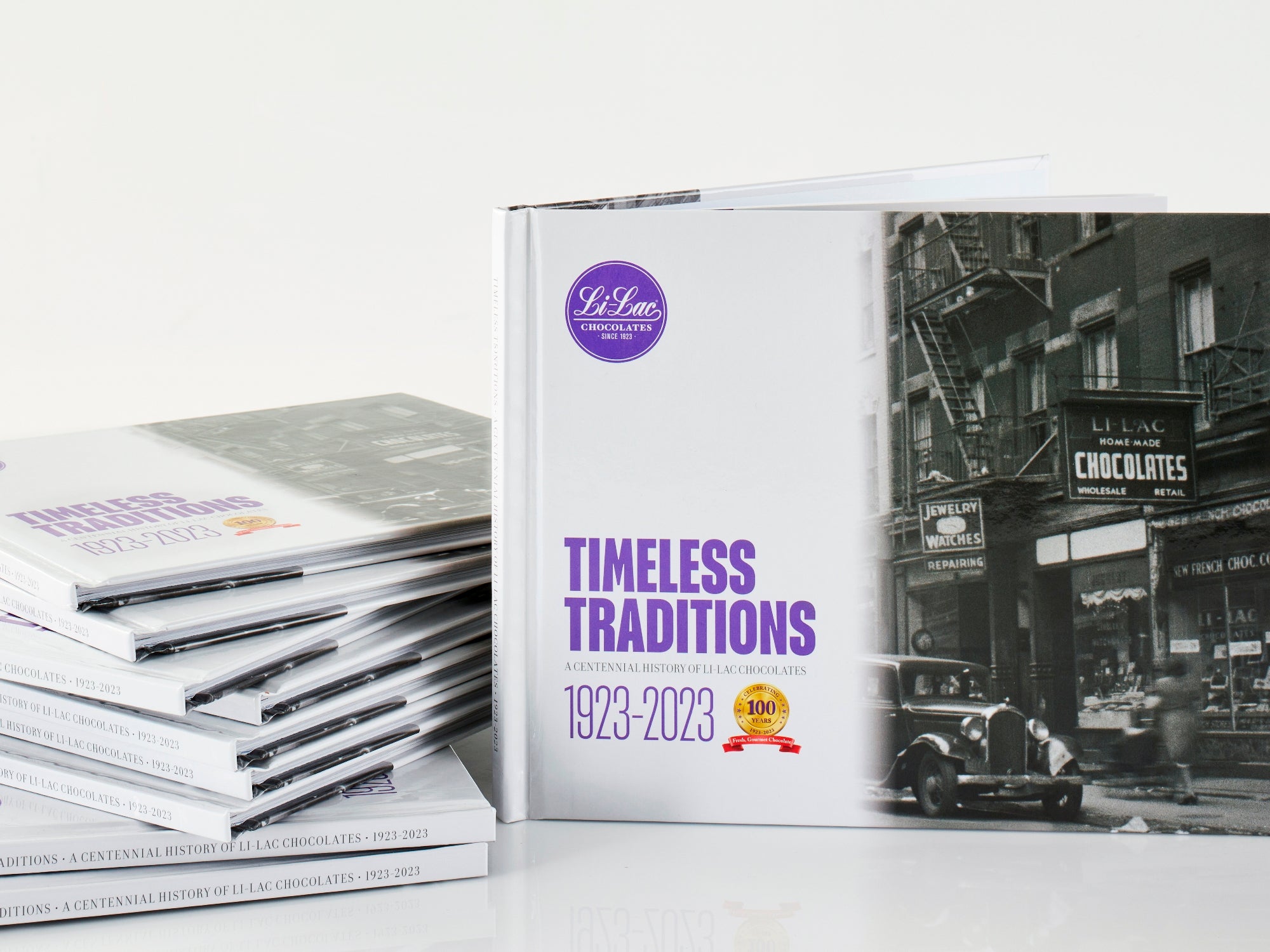 100 years of chocolate making experience
Hand-crafted in small batches for exceptional taste and superior quality
Factory freshness and quality guaranteed
Kosher Certified by the Orthodox Union
Frequently Asked Questions
What makes Lilac Chocolate the most luxurious handmade chocolate?
How do you keep the chocolates from melting during shipping?
What is your return policy?
Can you deliver same day in New York City?